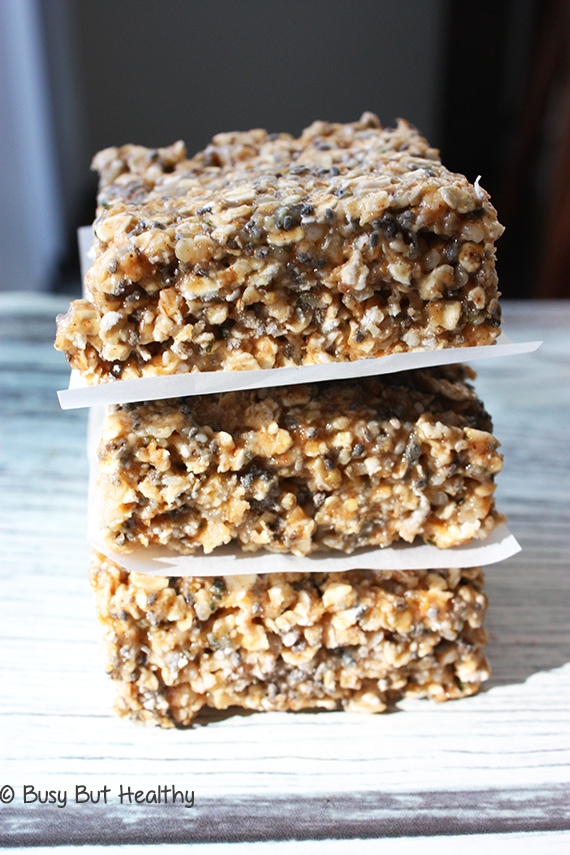 As you can tell, I'm in the midst of a hemp seed and chia seed obsession right now. Don't you hate when you have a special ingredient for a recipe, use it once, then have no idea what to do with the rest? Me too! That's why I'm creating some more recipes for you with chia seeds and hemp seeds so I can show you how versatile these little nutritional powerhouses really are!
Since we're on the topic of chia seeds, some other recipes I have that contain them are the Sugar-Free Raspberry Chia Seed Jam, Banana Chia Seed Muffins, No-Bake Chocolate Orange Chia Protein Bars,  Chocolate Chia Energy Balls, and the Easy Lemon Chia Pudding. I've started working with hemp seeds more recently as well, so you'll find those in the Chocolate Peanut Butter Hemp Seed Protein Balls.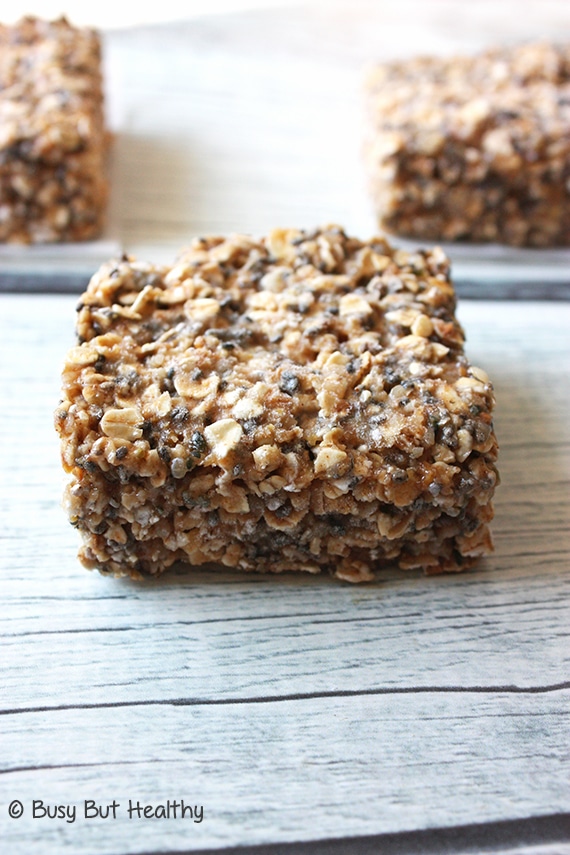 These bars came together super easy and since all you do is press them into a pan, they really only take about 15 minutes to make.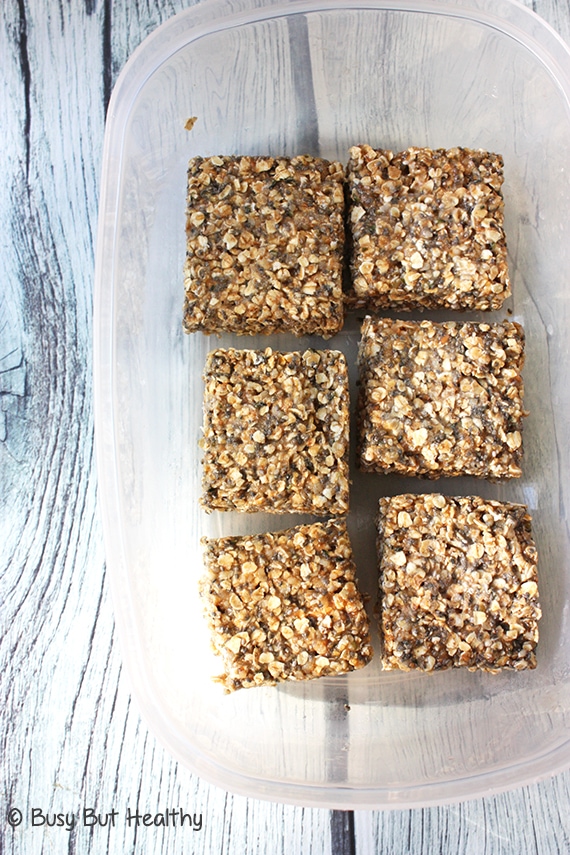 As with all my other protein bars, I keep mine stored in the freezer as I find they taste the freshest that way. These don't get completely frozen, so they can be enjoyed almost immediately out of the freezer. Just layer them with parchment paper in your sealed contain and you're good to go! You can also individually wrap them as well.

No-Bake Hemp and Chia Protein Bars
Author:
Kristine Fretwell
Ingredients
3 cups quick oats
1 cup whey protein, vanilla (I used Whey Gourmet Vanilla)
½ cup chia seeds
½ cup hemp seeds
¼ cup ground flax seeds
½ cup honey (I used Nature's Hollow Sugar-Free Honey)
½ cup unsweetened applesauce
½ cup almond butter (could also use peanut butter or sunflower seed butter for nut allergy)
¼ cup coconut oil
2 tsp vanilla
Instructions
In a large bowl, mix together the oats, whey protein, chia seeds, hemp seeds and flax. Stir until combined.
In the same bowl, add in the almond butter, honey, applesauce, coconut oil and vanilla. Mix until combined.
Mixture will be on the wet side. Pour mixture in a 8x8 pan and allow to set in the fridge until completely cooled. Mixture will harden up once it gets cold.
Remove from fridge, cut into 16 squares. Can be stored in the fridge for just over a week, or place in the freezer and they will last for a few months at least. They taste great directly from the freezer.
Nutrition
Serving size:
1 bar
Calories:
208
Fat:
13.6 g
Saturated fat:
4 g
Carbs:
16 g
Sugar:
2 g
Sodium:
25 mg
Fiber:
5.5 g
Protein:
10.3 g
Cholesterol:
12 mg