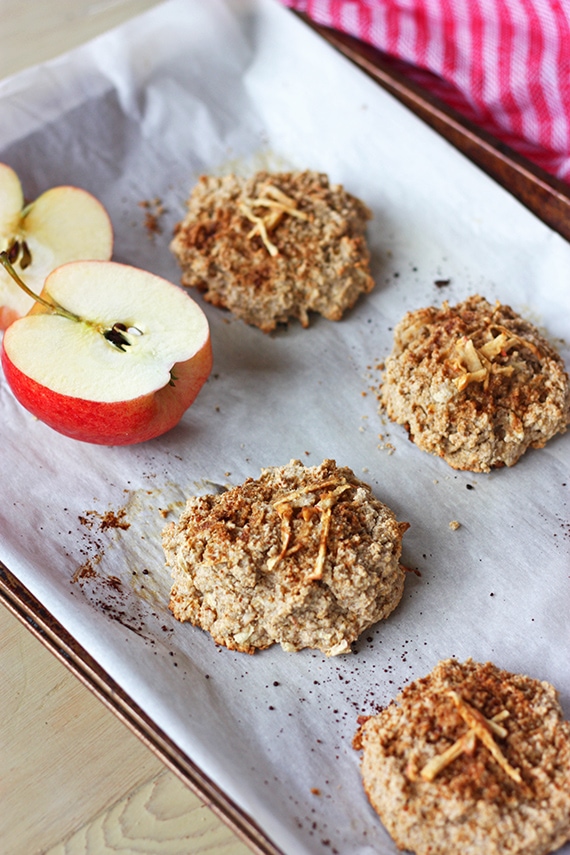 Hey all! Its been a hot minute since I posted on the blog. Summer was a busy one. Now that I'm back in the fall routine, my sights are set on all the delicious autumn recipes. Truth be told, comfort food is my favorite, so I cannot wait to try out some new recipes this season.
These easy Apple Oat Scones were a perfect and easy recipe for the apple picking season. While the recipe isn't as traditional as a typical scone and the 'dough' is more like a thick batter, they still came out great! I'd say they are a little bit between a scone and a muffin, but more scone-like if that makes sense.
I like that these are dairy-free and gluten-free. They could be vegan if you subbed out the honey for agave syrup.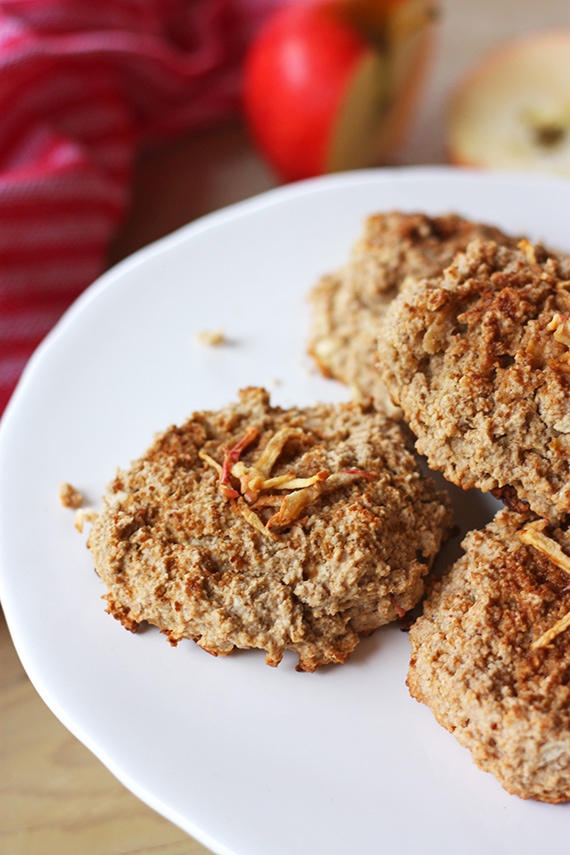 There is plenty of fresh apple in here, and a generous amount of cinnamon. So it will most definitely cure an apple/cinnamon craving. The scones are also good sized, so there's always that! You could make 8 instead of 6 if you'd like them smaller.
Hope you all enjoy the beginnings of fall! I know I will be.

Apple Oat Scones
Warm and cozy apple cinnamon oat scones. Easy baking recipe to start the season. Gluten-free and dairy-free.
Author:
Kristine Fretwell
Ingredients
2 cups oat flour
1½ tsp baking powder
¼ tsp salt
1½ tsp cinnamon
¼ cup honey
¼ cup non-dairy milk
5 Tbsp vegan margarine
½ cup shredded/grated apple (leave skin on)
For the Topping
1 Tbsp coconut sugar
1 tsp cinnamon
Shredded apple pieces
Instructions
Preheat your oven to 375 degrees.
In a medium sized bowl, combine all the dry ingredients (flour, baking powder, salt, cinnamon).
Cut in the margarine to the dry with a pastry cutter or fork. Once the mix is pea-sized, add in the shredded apple, honey and milk and mix until just combined. The 'dough' will be wet, more like a thick batter.
Using a ¼ measuring cup, drop ¼ cup spoonfuls of batter onto a cookie sheet lined with parchment paper.
Bake for about 18 minutes until golden on the bottom. They will remain fairly light on top.
Allow to cool completely as they will be crumbly when hot.
Nutrition
Serving size:
1 scone
Calories:
268
Fat:
12 g
Saturated fat:
1.8 g
Carbs:
37 g
Sugar:
14 g
Sodium:
314 mg
Fiber:
4 g
Protein:
4 g
Cholesterol:
0